Inside the Lab
Inside the Lab is ASCP's podcast focusing on current topics showcasing the everyday laboratory professional and pathologist. The podcast's goal is to generate thought-provoking discussions about topics relevant to the field of pathology and laboratory medicine.
Episodes will center on current topics, such as COVID-19, mentorship, burnout, retention of community practitioners, serology, patient care, and more to build awareness of the work of pathologists and laboratory professionals.
ASCP is excited to announce an all-new season of Inside the Lab! Check out the latest episodes from our current season below. Find an archive of episodes from Season 1 here.
Credit Information
Each Inside the Lab episode is eligible for CME/CMLE credit. The links to claim credit will appear on this page.
Accreditation Statement: The American Society for Clinical Pathology (ASCP) is accredited by the Accreditation Council for Continuing Medical Education to provide continuing medical education (CME) for physicians.
Credit Designation: ASCP designates this enduring material for a maximum of 1AMA PRA Category 1 CreditTM. Physicians should claim only the credit commensurate with the extent of their participation in the activity.
Hosts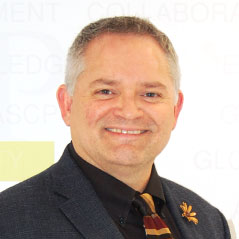 Dan A. Milner, Jr. MD, MSc(Epi), FASCP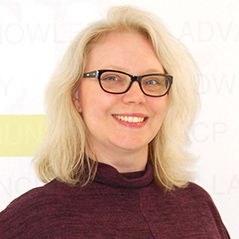 Kelly Swails, MT(ASCP)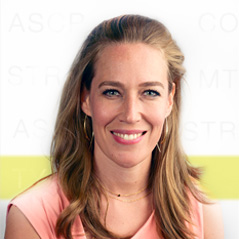 Lotte Mulder, PhD
---

Season 2 Episodes
You can access every episode from Season 2 here! Find an archive of episodes from Season 1 here.
Episode 17: Anatomy of a Cyberattack
Tuesday, May 10, 2022
Guest Panelists:
Toby Cornish, MD, PhD
Andrew Goodwin, MD, FCAP
Christi Wojewoda, MD, FCAP
Anne Stowman, MD
Episode 16: Lab Week Through the Years
Tuesday, April 26, 2022
Guest Panelists:
Stephanie Whitehead, MPH, MBA, CLS(ASCP)CM
Rodney Rohde, PhD, SM(ASCP)CM, SVCM, MBCM
Episode 15: Life Hacks for Clinical Pathology
Tuesday, March 29, 2022
Guest Panelists:
Sarah Riley, PhD, DABCC, FACB
Ramy Arnaout, MD, PhD
Nicole Pecora, MD, PhD
Episode 14: Empowering Women in the Laboratory Workforce
Tuesday, March 15, 2022
Guest Panelists:
Kimberly Sanford, MD, MASCP, MT(ASCP)
Nidia Messias, MD
Tiffany Channer, MPH, MLS(ASCP)CM
Episode 13: Promoting DEI in Laboratory Medicine
Tuesday, March 8, 2022
Guest Panelists:
Melissa Upton, MD, FASCP
Tanya Norwood, MBA, MS
Mohamed Abdelmonem, MBA-HCM, CLS, H(ASCP)CMBBCM, MLSiCM, SBBiCM
Episode 12: Life Hacks for Anatomic Pathology
Tuesday, February 15, 2022
Guest Panelists:
Sarah Garner, PhD, MS, PA(ASCP)
Michelle Bell, HT(ASCP)CM
Jerad Gardner, MD
Episode 11: WHEN: The Scientific Secrets of Perfect Timing
Tuesday, February 1, 2022
Guest Panelists:
Rina Kansal, MD
Jeannie Guglielmo, MS, MAT, MLS(ASCP)CM
Stacey Robinson, MS, MLS(ASCP)SH, SCYM
Episode 10: Wellness Intiatives that Work
Tuesday, January 18, 2022
Guest Panelists:
Alae Kawam, MD
Katrina Krogh, MD, FASCP
Farres Obeidin, MD, FASCP
Episode 9: Voices from the ASCP 2021 Annual Meeting
Tuesday, December 14, 2021
Guest Panelists:
ASCP 2021 Annual Meeting Attendees