Inside the Lab
Inside the Lab is ASCP's podcast focusing on current topics showcasing the everyday laboratory professional and pathologist. The podcast's goal is to generate thought-provoking discussions about topics relevant to the field of pathology and laboratory medicine.
Episodes will center on current topics, such as COVID-19, mentorship, burnout, retention of community practitioners, serology, patient care, and more to build awareness of the work of pathologists and laboratory professionals.
ASCP is excited to announce an all-new season of Inside the Lab! Check out the latest episodes from our current season below. Find an archive of episodes from Season 1 here and Season 2 here.
Credit Information
Each Inside the Lab episode is eligible for CME/CMLE credit. The links to claim credit will appear on this page.
Accreditation Statement: The American Society for Clinical Pathology (ASCP) is accredited by the Accreditation Council for Continuing Medical Education to provide continuing medical education (CME) for physicians.
Credit Designation: ASCP designates this enduring material for a maximum of 1AMA PRA Category 1 CreditTM. Physicians should claim only the credit commensurate with the extent of their participation in the activity.
Hosts
Ali Brown, MD, FASCP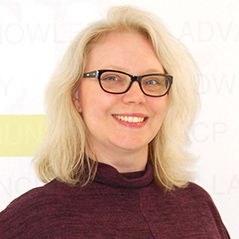 Kelly Swails, MLS(ASCP)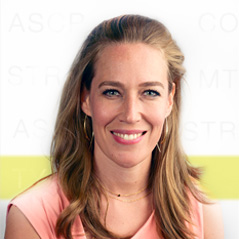 Lotte Mulder, PhD
---

Season 3 Episodes
You can access every episode from Season 3 here! Find an archive of episodes from Season 1 here and Season 2 here.
Episode 8: Amplifying the Voice of Pathology in the AMA
Tuesday, March 7, 2023
Faculty:
William Finn, MD, MASCPCM
Jennifer Stall, MD, FASCP
H. Cliff Sullivan, MD, FASCP
Episode 7: Everything You Need to Know About RISE
Tuesday, February 14, 2023
Faculty:
Jay Wagner, MBA, MLS(ASCP)CM
Jonathan Genzen, MD, PhD, FASCP
Special Episode: Castleman's Disease
Thursday, February 9, 2023
Faculty:
Anamarija Perry, MD, FASCP
David Fajgenbaum, MD, MBA, MSc
Seth Kligerman, MD
Episode 6: Leadership Institute Book Club: Invisible Women by Caroline Criado Perez
Tuesday, January 24, 2023
Faculty:
Alison Krywanczyk, MD, FASCP
Letycia Catalina Nunez-Argote, PhD, MPH, MLS(ASCP)CM
Catherine M. Stefaniuk, DO, MBA, FASCP
Episode 5: Sometimes It's a Zebra: Unusual Cases in Surgical Pathology
Tuesday, January 3, 2023
Faculty:
Cesar Moran, MD
Episode 4: Leading Laboratories
Tuesday, December 13, 2022
Faculty:
Barbara Caldwell, MS, MASCP, MLS(ASCP)SHCM
Lynnette Chakkaphak, MS, MLS(ASCP)
Diana Kremitske, MHA, MS, MLS(ASCP)
Special Episode: The Molecular Biomarker Revolution in Metastatic NSCLC
Thursday, November 3, 2022
Faculty:
Diana N. Ionescu MD, FRCPC, FCAP
Doru Paul, MD, PhD
Episode 3: Regional Medical Laboratory Scientists
Tuesday, November 1, 2022
Guest Panelists:
Danielle Forester, MLS(ASCP)CM
Dave Keddington, MLS(ASCP)CM
Stacy Deckard, MLS(ASCP)CM
Special Episode: Evolving and Emerging Trends in HER2 Classification and Reporting in Breast Cancer
Thursday, October 20, 2022
Guest Panelists:
Swikrity U. Baskota, MD
Marilyn Bui, MD, PhD
Mamatha Chivukula, MD, FASCP
Joseph Kim, MD, MBA, MPH, CPHQ
Episode 2: The Not-So-Trivial History of ASCP
Tuesday, October 11, 2022
Guest Panelists:
Kamran Mirza, MD, PhD, FASCP
Theresa Tellier-Castellone, EdD, MPH, MLS(ASCP)CM
Kimberly Sanford, MD, MASCP, MLS(ASCP)
William Finn, MD, MASCP
Christy Nickel, MHA, MLS(ASCP)CM, CPHQ
Jeannie Guglielmo, MS, MAT, MLS(ASCP)CM
Episode 1: Current Trends in MLS Education
Tuesday, September 20, 2022
Guest Panelists:
Patricia Ellinger, MSEd, MLS(ASCP)CMSBBCM
Sue Johnson, MSTM, MLS(ASCP)CMSBBCM
Elizabeth Glockel-Blessing, PhD, MLS(ASCP)CM
Amanda Reed, MAE, MLS(ASCP)CM