ASCP CEO E. Blair Holladay, PhD, MASCP, SCT(ASCP)CM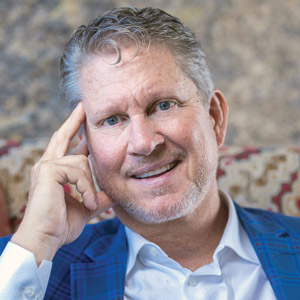 Dr. Holladay serves as the Chief Executive Officer of ASCP. Dr. Holladay joined ASCP in July 2005. During Dr. Holladay's tenure at ASCP, he has focused on globalization initiatives for the medical laboratory community that include significant contributions to the President's Emergency Plan for AIDS Relief funded through the Centers for Disease Control and Prevention; strategic partnerships in laboratory medicine; corporate reorganization and management activities; mergers and acquisitions; international outreach; external partnerships; health services research and delivery and also establishing the gold standard in certification for individuals within the United States and worldwide. ASCP has been funded with over 40 million dollars to support patient-centered care and several millions for the humanitarian outreach endeavors of the Partners for Cancer Diagnosis and Treatment in Africa initiative that was launched in partnership with the Obama White House Office of Science and Technology Policy.
Dr. Holladay's scientific research work focuses in the areas of cytopathology and molecular research for which he's been funded as a Principal Investigator for 95 scientific research grants and 100 scientific corporate contracts. Dr. Holladay has also published a number of significant research articles within the profession and is the primary author of several textbooks that are international best sellers. He is an active scientific lecturer and has given over 200 national and international speeches.
Follow Dr. Holladay on Twitter @Blair_Holladay.