View Education Information
Gain Practical, Personalized Knowledge You Can Apply in Your Lab Today
At the ASCP 2018 Annual Meeting, you will build advanced skills and discover the latest innovations directly applicable to your practice. Choose from over 250 hours of practical scientific education presented by some of the most respected leaders in the field today.
Understand the Trends and Innovations Shaping the Future of Health Care
The healthcare environment is rapidly changing, with new technologies and practices revolutionizing the diagnostic medicine profession. Prepare for the challenges ahead as globally-recognized change agents and respected experts share their knowledge and skills about the critical issues and emerging trends affecting our profession.
Get the Certification Support You Need All in One Place
Choose from a wealth of educational sessions offering credits toward your CMP or MOC requirements.
Pathologists: Get SAM credits you need for MOC
Pathologists under MOC can earn up to 19.5 hours of SAM CME credit at the ASCP 2018 Annual Meeting.
With the majority of our educational sessions offering SAM credits and 100+ sessions offering you up to 22.5 total CME credits, the ASCP 2018 Annual Meeting has the education you need to stay current.
Lab Professionals: Discover education to keep you current under CMP
For laboratory professionals, the ASCP 2018 Annual Meeting makes earning CE credits toward CMP easy, with up to 22.5 CMLE credits available throughout the meeting. Choose from sessions covering every topic area needed to meet your three-year recertification requirement.
Browse Education at ASCP 2018 and Plan Your Meeting
Customize your learning experience by selecting from a wealth of sessions covering the latest techniques and best practices immediately relevant to your day-to-day responsibilities.
Featured Sessions Led by the Top Minds in your Field
At the ASCP 2018 Annual Meeting, you'll find practical content in essential focus areas taught by some of the most respected leaders in the field, gaining knowledge to immediately improve patient care.
Featured Sessions
The Burnout Dilemma: How to Implement a High Stress Resiliency Strategy Among Laboratory Professionals – APF Session
Lawsuits, CLIA, Labs, and Public Policy: An Update on How Government Affects the Pathology and Lab Community
Diagnostic Challenges in Breast Biopsy Interpretation: The Value of Radiologic-Pathologic Correlation
Data Analytics 101: Fundamental Concepts for the Laboratory Professional to Survive in a Value-Based World – APF Session
Continuing Certification Update from the American Board of Pathology (ABP)
Wednesday Featured Speaker
Shannon Miller
Competing with Cancer
Wed., Oct. 3, 2018
4:15 - 5:30 p.m. ET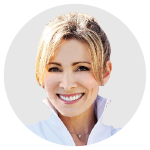 Featured speaker Shannon Miller is the most decorated Olympic gymnast in American history and a cancer survivor. She is the only female athlete to be inducted into the U.S. Olympic Hall of Fame – twice — first as an individual (2006) and then as part of a team (2008). Shannon has won an astounding 59 International and 49 National competition medals, with over half of these resulting in gold medals. The only U.S. gymnast to win two World All-Around titles, she is also the first American female to medal in the individual all-around of a non-boycotted Olympics, and the most accomplished gymnast, male or female, in U.S. Olympic history.
Shannon has made the transition from Olympic athlete to advocate for improving health care for women and children. With programs, partnerships, and articles, Shannon seeks to empower women to make their health a priority through education and awareness.
Thursday Featured Speaker
Thomas J. Bollyky, J.D.
Shining a Spotlight on Global Health in the Future
Thurs., Oct. 4, 2018
11:30 a.m. - 12:30 p.m. ET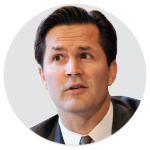 Senior Fellow for Global Health, Economics and Development at the Council on Foreign Relations (CFR)
Adjunct Professor of Law at Georgetown University.
Featured Speaker Thomas J. Bollyky, author of the upcoming book, "Plagues and the Paradox of Progress: Why the World Is Getting Healthier in Worrisome Ways," will explain how historic health achievements are remaking a world that is both worrisome and full of opportunities. At the meeting he'll discuss in depth whether the peril or promise of that progress prevails depends on what we, as a society, do next.
Bollyky is recognized for his expertise in global health and development. In 2014, he directed the first CFR-sponsored Independent Task Force devoted to that discipline, entitled The Emerging Global Health Crisis: Noncommunicable Diseases in Low- and Middle-Income Countries. Prior to coming to CFR, Bollyky was a fellow at the Center for Global Development.
2018 Call for Abstracts is Now Closed
Abstract submission is now closed. Corresponding authors will receive notification regarding the status of their submissions in mid-May. Good luck!
The Top Ten Posters
The top posters in their category are selected as best of the best with a "Best Poster" award.
Best Poster Categories:
Best International Poster
Best Resident Poster
Best Education Poster
Best Lab Practice Poster
Best Scientific Poster
Best Case Study Poster (New for 2018)
2018 Call for Abstracts is Now Closed
Abstract submission is now closed. Consider submitting an abstract for ASCP 2019!

"Being recognized as a Best Poster award winner gave me the opportunity to implement process improvements that will save money and staff time in my lab. Winning this award is a catalyst for my colleagues to do more."
-Su-Chieh Pamela Sun, MT(ASCP), MPA, Supervisor, Central Laboratory, New York-Presbyterian Hospital-Weill Cornell Medical Center, New York