Apply Now/Check Status/Update Info
Start Your Application
All new applicants are required to create an ASCP account before applying online. When creating your ASCP account, your first and last name must match an acceptable form of identification. Please follow the instructions below and ensure a simple application process.
New Applicant
All Applications are completed online.
Create an ASCP account and start application.
Verify your contact information.
Select correct exam and pay fee
Tips:
Incomplete applications can be saved and completed later.
Check Application Status
Login to your ASCP Account.
Under BOC Activities, click on Completed BOC Exam Applications.
Click on Show Details for current status.
Tips:
All status notifications are sent via email.
Keep your contact and email info current.
Manage Your BOC Profile & Settings
Login to your ASCP Account.
Click on Profile & Settings.
Confirm information is correct and up-to-date.
Make any necessary changes.
After you login, you are able to view:
Application Status
Certification Number and Expiration Date
Progress on Credential Maintenance
Application Process
Determine your examination category and eligibility route

Use BOC Eligibility Assistant for U.S. Certification

Gather required documentation and submit to:

Board of Certification
33 W. Monroe St., Suite 1600
Chicago, IL 60603


Login or create an ASCP account

Do not create a duplicate account

Submit online application and fee
Monitor application status

Incomplete or missing information will delay processing

Await Admission Notification email

Keep your email address current with BOC

Schedule your exam date
Prepare for exam day
Await official exam results
BOC Exam Eligibility Assistant
Jul 11, 2017, 13:57 PM
Button text :
Check Your Eligibility
Button URL :
https://www.ascp.org/BOCRouteFinder
Open in a new window? :
No
BOC Eligibility Assistant
The BOC offers a variety of professional certifications, and each one has its own set of requirements.

Check out the BOC Eligibility Assistant to help you determine if you meet current eligibility requirements for U.S. certifications.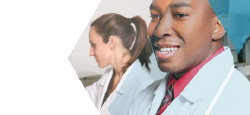 Related pages :
Related videos :