About ASCP Supporting Our Members
Jun 29, 2017, 08:24 AM
Link Text :
Supporting Our Members
Link URL :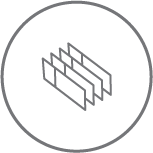 Serving the Laboratory Team
With more than 100,000 members, ASCP's influence has guided the application and evolution of the pathology and laboratory medicine specialty since 1922. Discover the value of ASCP!
About ASCP Supporting Our Members
Aug 9, 2017, 11:32 AM
Button text :
Button URL :
Open in a new window? :
No
ASCP and a History of Firsts
Since 1922, ASCP has been the leader in promoting and supporting pathology and laboratory medicine, and discover some of the ASCP "firsts"
Related pages :